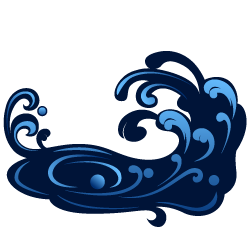 If you were born under the Water element you are likely:
Peacemaker
Flexible
Intuitive
Persuasive
You have an eye for spotting the next "it", whether it be the latest stock, a new company, or a business venture. You are a natural at creating new projects and fueling ideas.
However, you can be at times inconstant in action and can be passive. You can also rely too much on others for support. You realize your dreams you must be assertive and utilize your persuasive skills.